Cedar is really coming along well with her driving. Went out to Dianne's today and worked twice. The first time, Dianne let me along and Cedar and I drove all around the field. She was taking my commands nicely and for the most part staying well off of her sheep.
Look! Look! Real driving!!! I am somewhere behind and to the side of her in these pictures (thanks again to Dianne for taking them!):
(Click to make them bigger..... they look tiny here LOL)


She's gaining a lot more confidence on the drive. I'm so proud of her. And, knock on wood, I haven't been doing *too* much to mess her up lately. I'm sure that will change, of course :)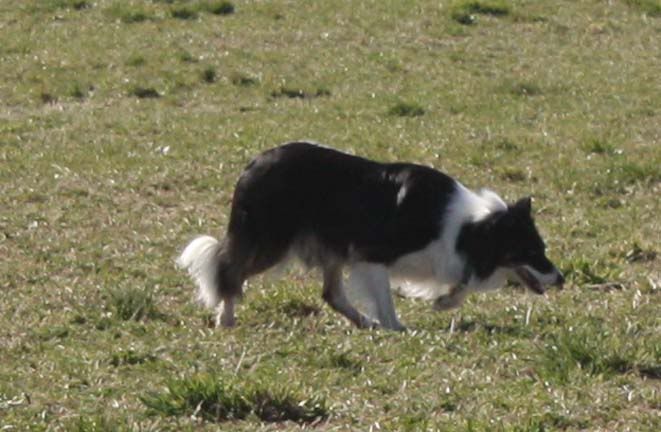 I really appreciated Dianne coming out and helping me during our second work of the day. She knows and sees things that I don't, and I think it really helped. And, of course, made me feel more than a little idiotic, but that's just how it goes I guess :)


I wish I would have gotten some photos of her playing in the pond afterwards...... so cute! Oh well, next time.
Of course, Moss had to make his opinion known that he really didn't appreciate being stuck in a pen while Cedar and I worked sheep!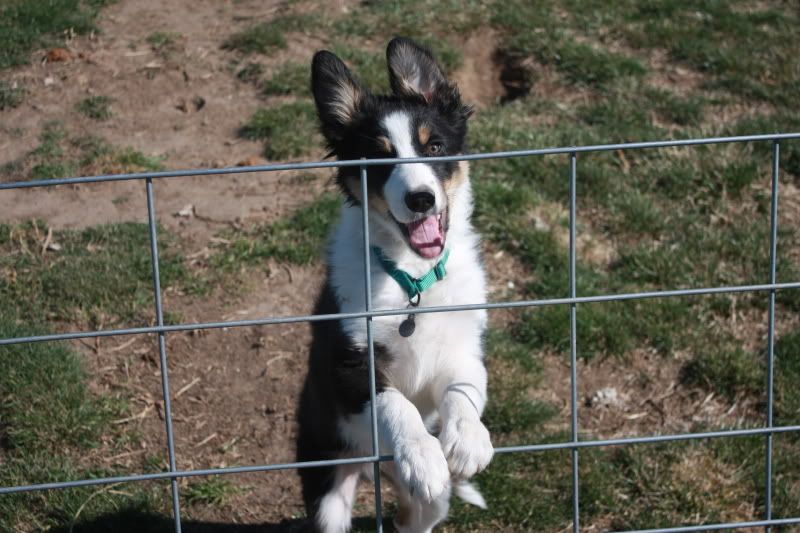 ...but he wasn't pissed off for long... Storm came along to distract him: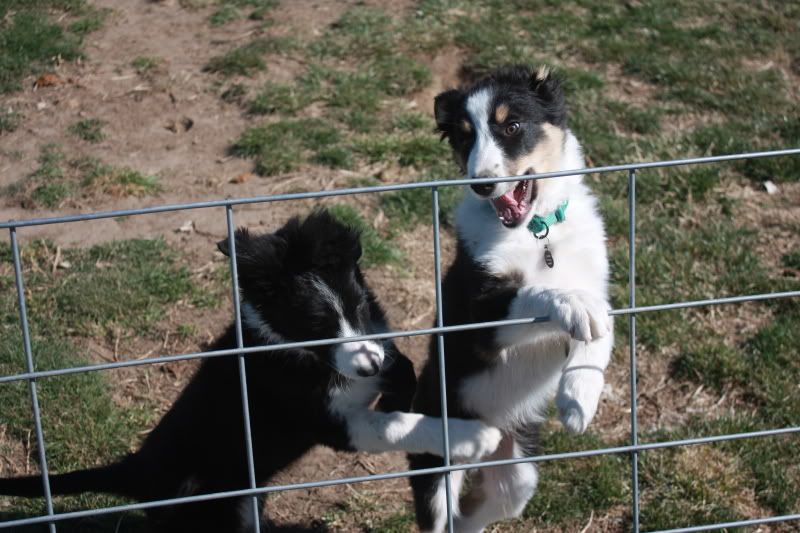 Sad news.......... I wasn't able to get the weekend off for the GSH trial in April :( :(.... guess I'll have to wait for the ASCA trial in May for our trial debut. Which reminds me, I need to get her an ASCA Tracking Number... hmm.