Only the second time we've tracked after a 2 month break... and in the dark to boot!

She did really well, even though she missed some of the hot dogs I was quite pleased with how well she was using her nose


Starting off strong... she put her nose right to the ground when I said "track"...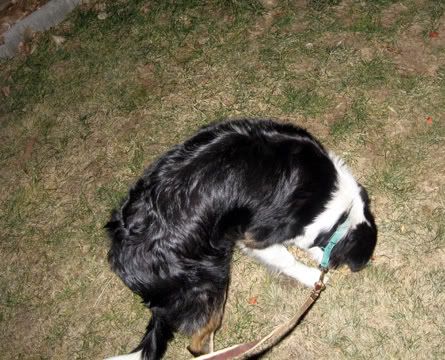 Midway through the track: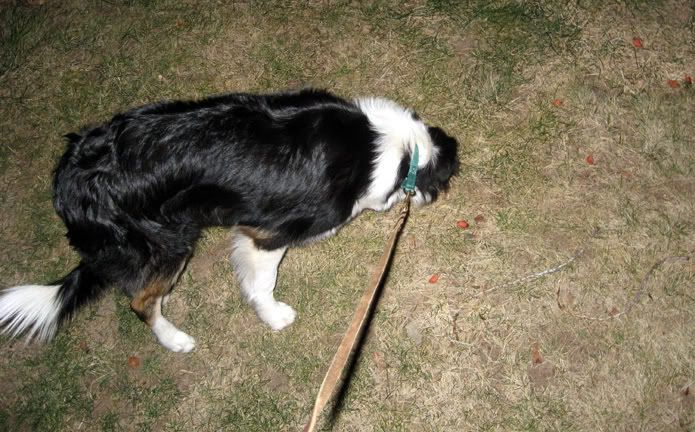 Nearing the finish...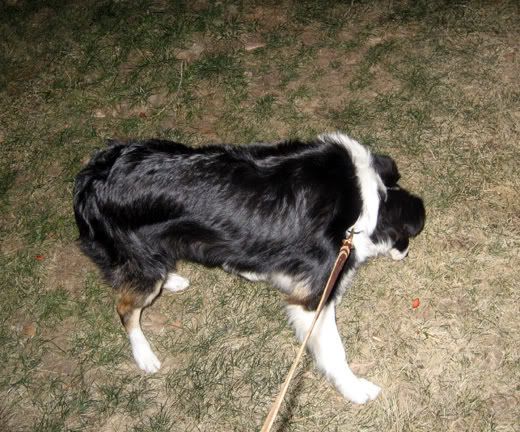 The end is in sight!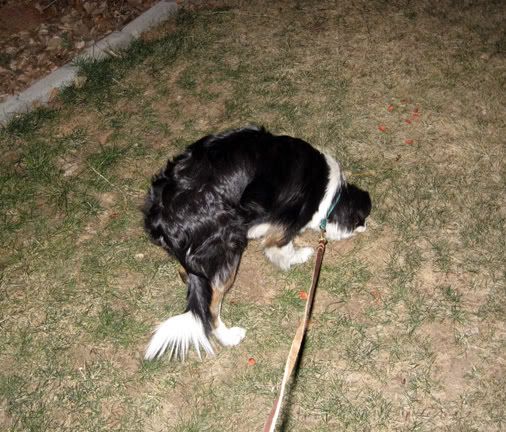 I think I'm turning into a tracking freak! It's so much fun, and so low stress for the dog :). I am really pleased with how well Cedar is doing. She is such a blast to train. I still need to do some problem solving and figure out how to show her how to track slower. I think doing it in the dark was helpful because she couldn't see the hot dogs on the ground as well. Maybe I'll have to do that more!