Went out to Dianne's today with Cedar and Moss. I worked Cedar once in the big pasture and once in the indoor. It wasn't our prettiest lesson ever, but I think I got a lot accomplished as far as getting her to respect my bubble and back off. She is SO damned pushy, it annoys the crap out of me. Dianne has been telling me for a few weeks that my corrections aren't getting through to her; she understands that she is wrong but she's not "sorry" for being an idiot. So today (after I got my focus back and stopped being irritated) I focused on following through with my corrections. She was much better, and we got in some nice driving and a few decent outruns out in the field before calling it quits.
Unfortunately I didn't get any pictures of her working, but I did take some cute ones of her in Dianne's pond. She loves to splash around and bite the water.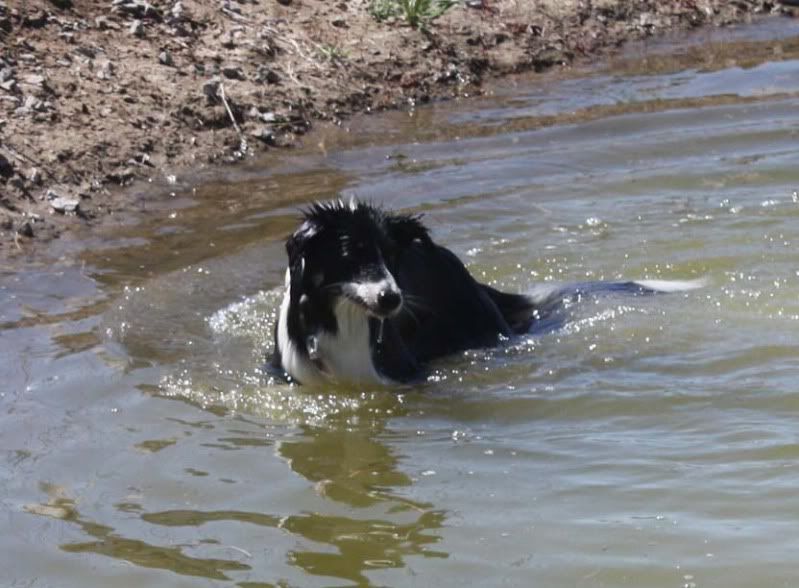 "@#!* you, pond!"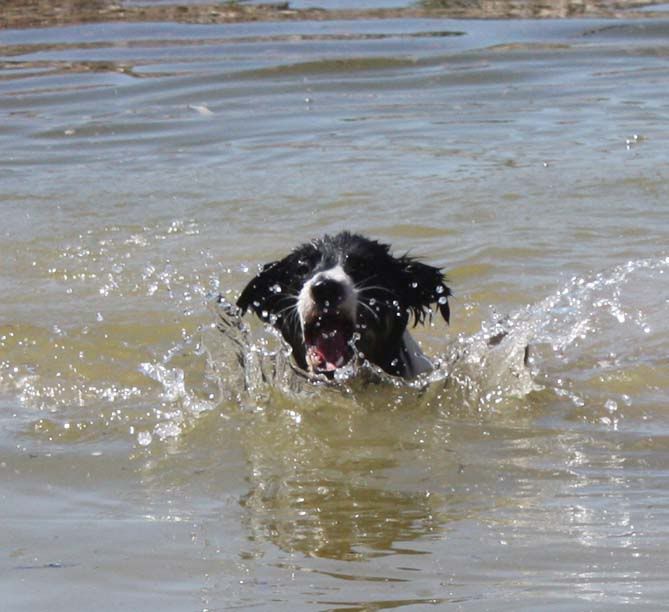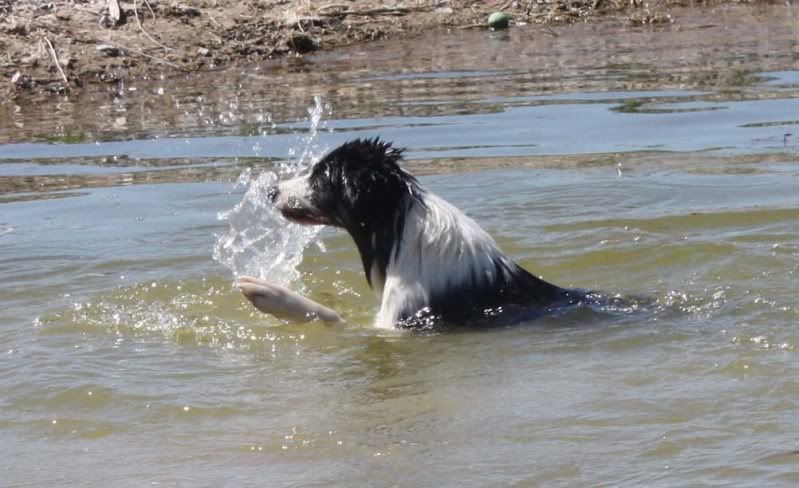 "Shhhhhhhhhhhhaake!"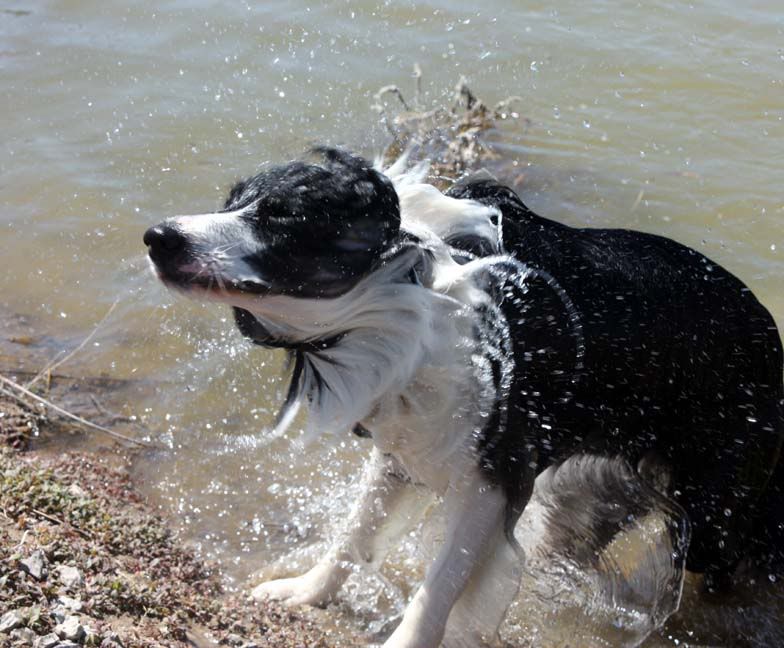 Out of the pond and looking pretty :)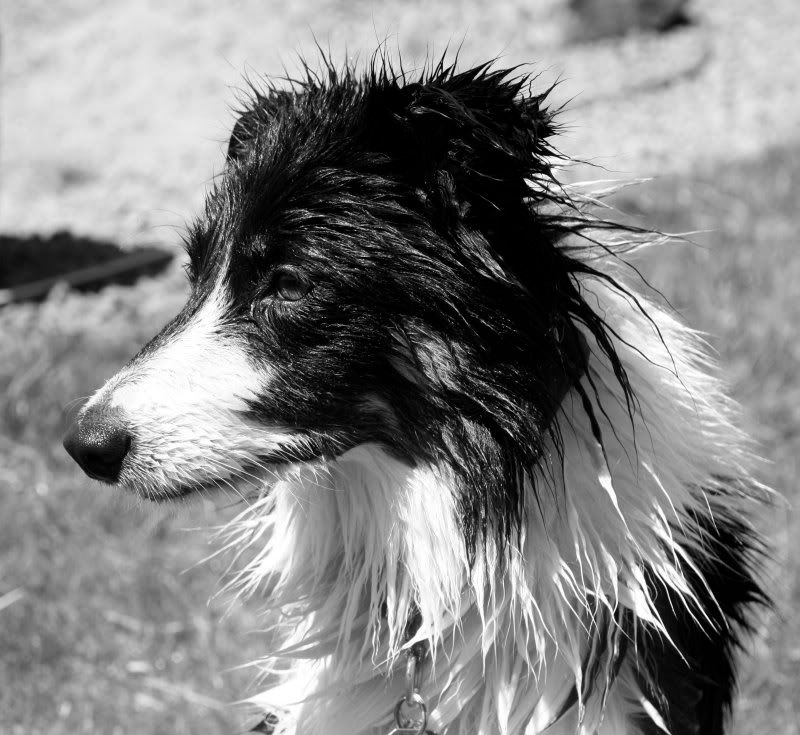 "I'm tired!"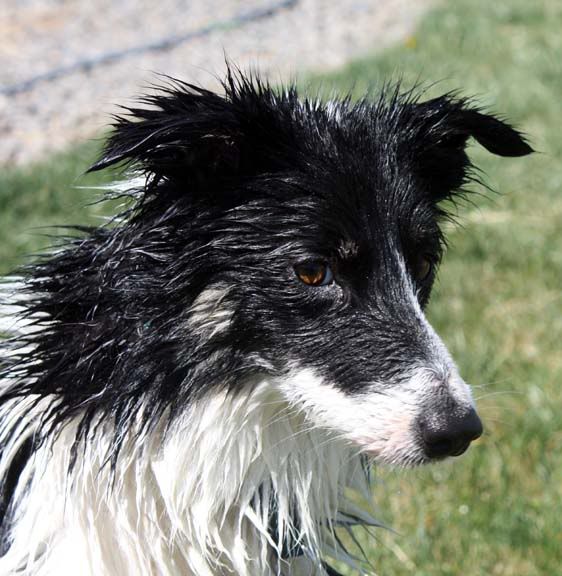 After waiting around for awhile, I worked Cedar again, but this time in the indoor arena. We worked a lot on driving and getting her listening to me and taking commands (I think this is prep for learning inside flanks but I'm not quite sure). I made her go slooooooowww and steady, and (once I figured out what Dianne was telling me to do) tried not to let her bring the sheep to me when I flanked her around to start driving the other way. She was very good for the most part, and I think I'm starting to understand driving a lot better.
Perhaps the most fun/exciting moment of the day was when Dianne worked
Moss
:)
He did great! For being sixteen weeks old and only his second time on sheep he was very good. Dianne says that his good behavior won't last... :-P
Unfortunately I didn't notice until the end that I had my camera on the wrong setting, so a lot of my indoor photos turned out blurry, :( but I think I got a few decent ones: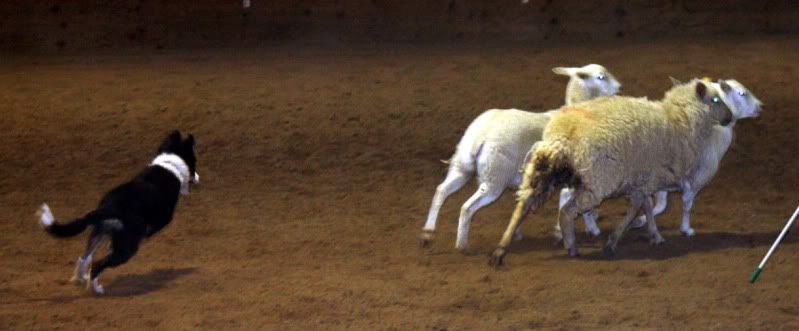 Moss got a new collar yesterday, you can see it a little bit in this pic: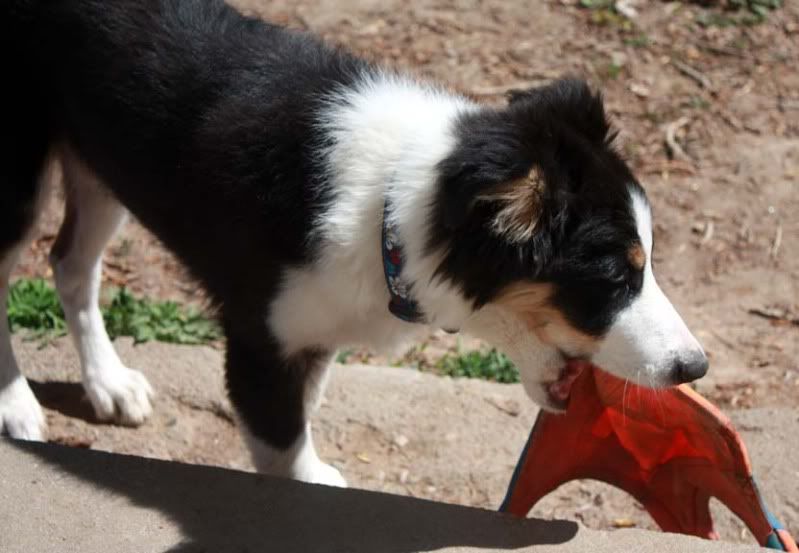 It's Hawaiian flowers... I think it really fits his laid-back personality.
What do you think? :)