I'm going to break up this post with photos of Cedar from the park, since I don't have any new working photos of her....
Anyways...
Like I told Dianne, I don't know if it's Cedar that needs to go stay with her for training, or me.
I'm pretty sure that it's me.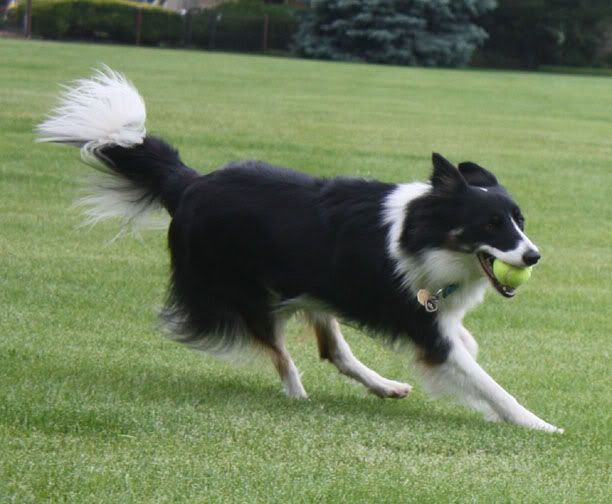 Monday's lesson was kind of mixed for me. Our first work was not particularly lovely. Cedar was acting really freakish (I think she's coming in heat or something) and feeling the pressure of the indoor arena much more than she usually does. I felt like there was a huge disconnect between us and my timing suffered as a result. Maybe taking three weeks off while we were moving wasn't such a good idea ;).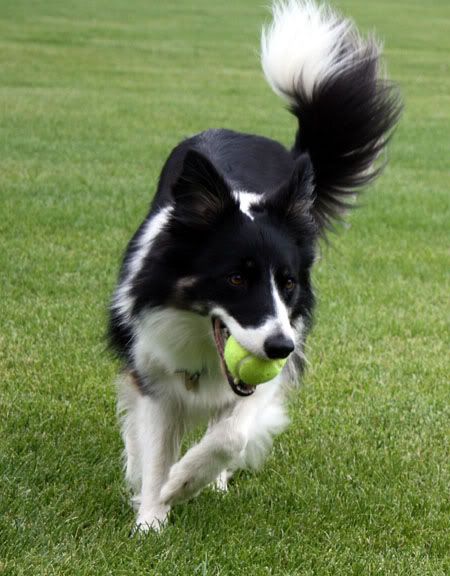 Cedar wasn't respecting me at all, and things were going badly, so Dianne stepped in and tried to work her. Now, most of you know that Cedar does not like to work for anyone but me, LOL. She tried all methods of escaping, hiding, avoiding, etc etc. It was rather embarrassing. After a few cringe-worthy minutes, however, Dianne was able to work her magic and got Cedar working for her a little bit. Cedar was exhausted.
The second time, Cedar didn't want to get out of the car to go back into the barn. So I grabbed her collar and coaxed her with me, and we went in to work. It went much better. We worked on outruns and driving, and a little bit on getting the sheep off the wall. She did pretty well. I sucked. But I am encouraged... and I think we'll get there eventually. Not that I'm quite sure where "there" is exactly... but yeeeaaaah.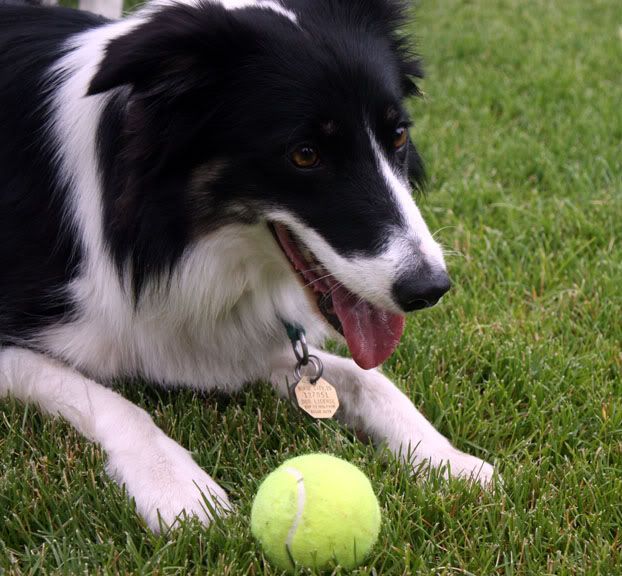 Soooo.... we're not going to the Couch "Rookie Rumble" trial this weekend. We're going to the Oregon Coast instead!!! We're staying at a campground that's really close to the ocean, and I can't wait to take the dogs to the beach! Yay ocean!