So Cedar, Joe and I went out to Dianne's this morning for a lesson. I was expecting Cedar and I to be complete idiots; I thought Cedar would be wild and grippy, and me to be bumbling and stupid. But...
WOW!!!!
I think we both did great! I guess the 3 week "break" did us both good. Cedar was much calmer and focused, and I was (aside from a few novice blunders) much better with my timing. We are really starting to "get" the concepts of pressure and how it relates to keeping off our stock.
Here are a few (bad quality) video stills from our lesson: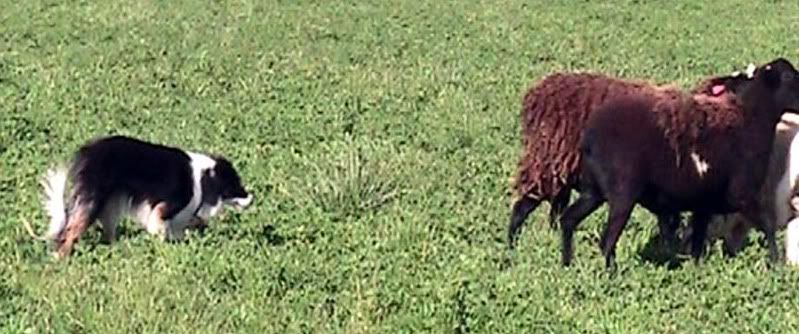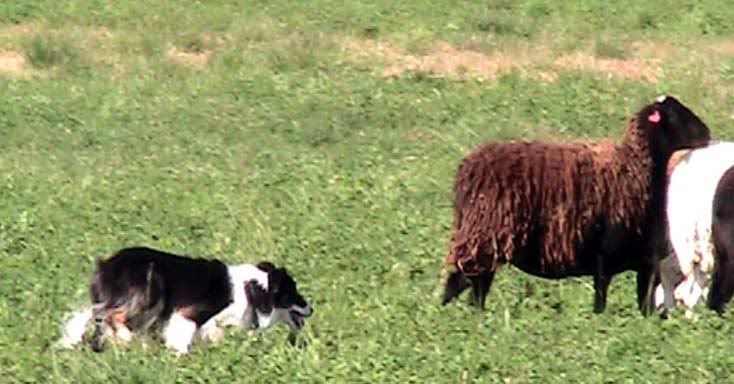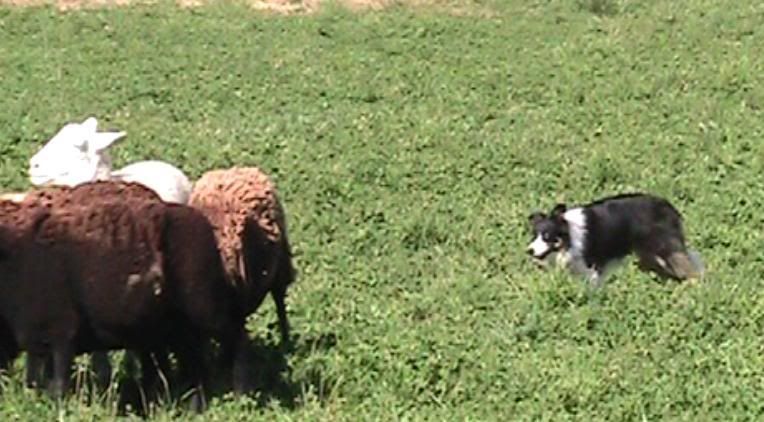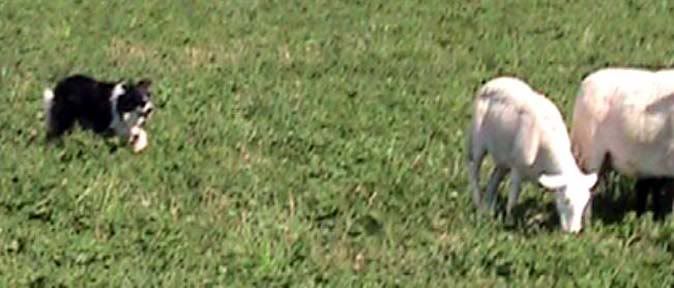 But yeah... I am SO proud of my girly! She only got wayyy too tight once, and it was my fault. I was so excited when a sheep split off, and Cedar just brought her back to the flock instead of gripping and chasing her down the field ;).
I love my dog! For a young, inexperienced girl, she is so forgiving of my mistakes. She is really starting to listen to me better, too.
She is also getting more comfortable with staying off her stock (and I'm getting better at reading when she wants to go too tight). I am becoming a stick-chucking master!
Now I just need to master the whistle....