Boys and girls, get ready for a marathon blog!
Last weekend, I went with Jodi and Katy to the Western States Regional Sheepdog Championship trial in Pendleton, Oregon. I apologize for the lack of editing in some of the photos, I don't have access to Photoshop right now but I wanted to get them up here.
The trial was held near the Wildhorse Casino, and had some GORGEOUS views of the surrounding mountains. I have never really been a fan of the Pendleton area, but there was just something about the way the storm clouds framed the mountains, the bright silver quality of the sunlight breaking through those clouds, and wide open fields that really made it into a gorgeous spot. The rain, even though it was sort of a pain to stand in, made everything prettier somehow. (Except, of course, for my hair. At least we weren't at a fashion show, and I doubt anyone cared that I looked like crap except for me :D.)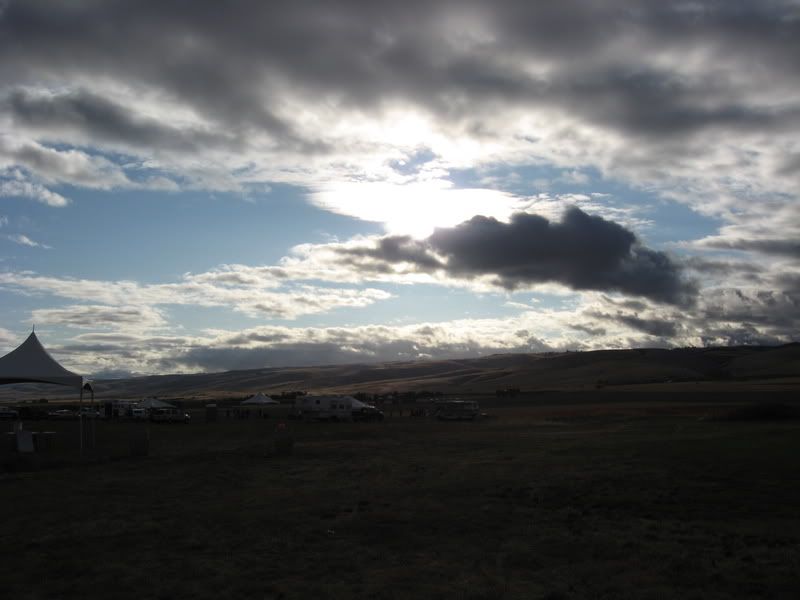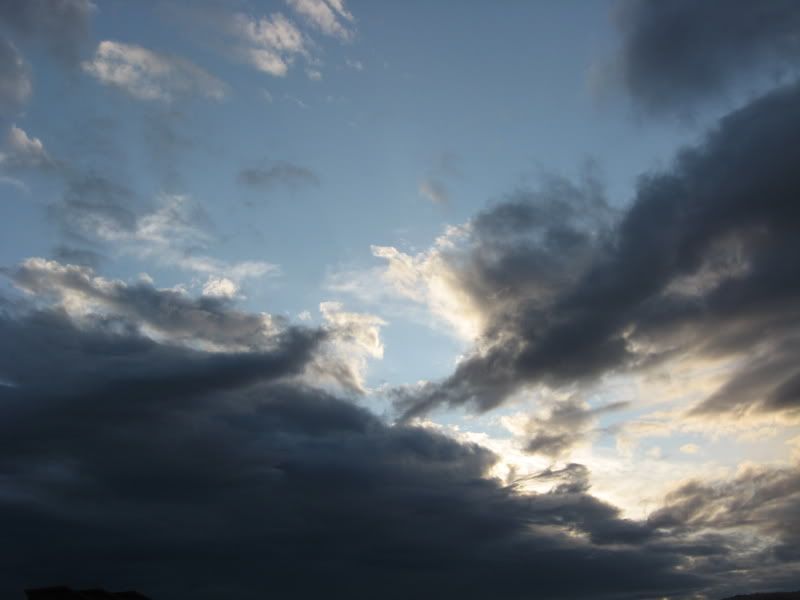 This was the second USBCHA trial I've attended, and the competition was pretty fierce. The sheep were extremely wild and hard to manage, and there were no really high scores because they were so hard to move. They did not respect the dogs or handlers whatsoever. There were three days of competition, and the top 12 teams from the first two days competed on Sunday in the finals. Only one team, Karen Child and her amazing dog, Jim, managed to complete the entire Double Lift course on the final day. They ended up tying with Patrick and Riggs, and winning the runoff. I'm not sure how they decided who won. But it goes without saying that all of the teams competing were outstanding. A few of my favorites were Francis Child and Belle, Karen Child and Jim, Elizabeth Baker and Rye (her dog is SO photogenic), and of course Patrick Shannahan and Dianne Deal with Riggs and Pat :). It was SO amazing getting to see a lot of handlers and dogs I had heard about.
Here are two photos of Riggs: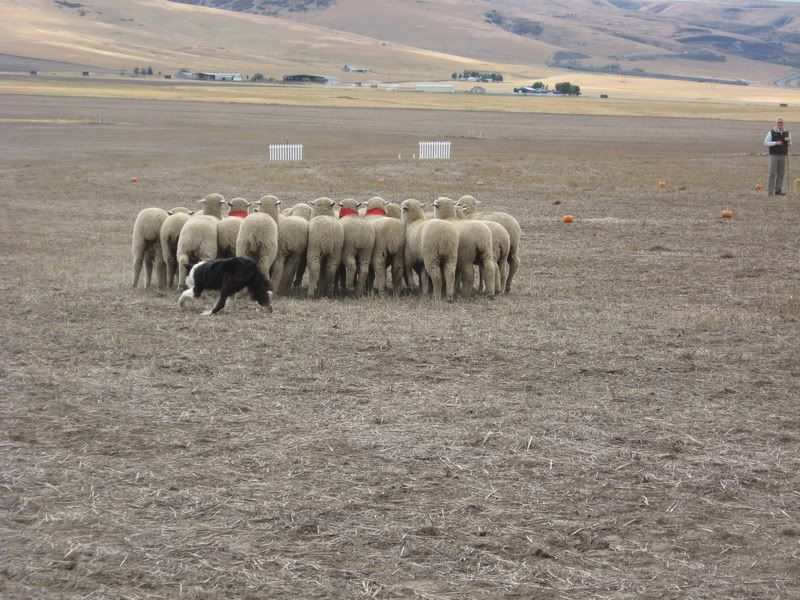 This was the first time I ever got to see Riggs run in person, and I am completely in love with him now! I also got to meet his gorgeous 1 year old son, Jesse: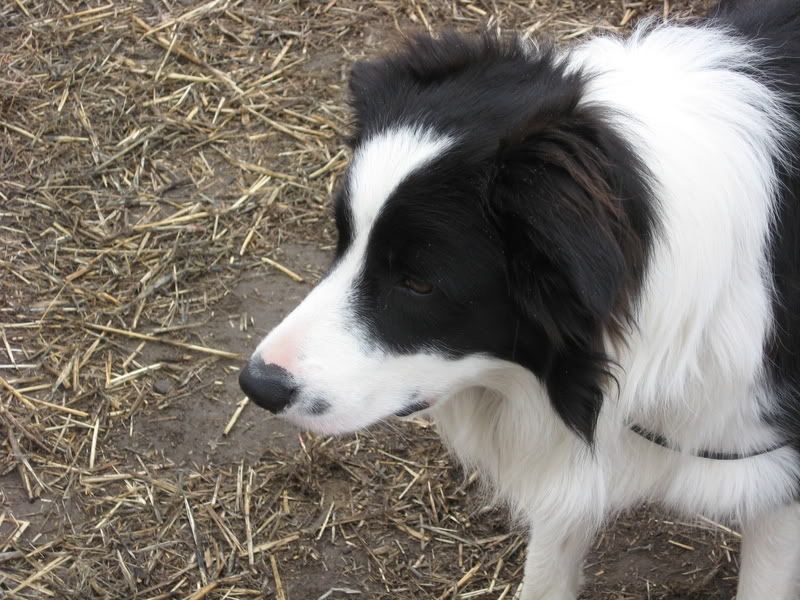 Isn't he cute?
Here are couple photos of Dianne and Pat: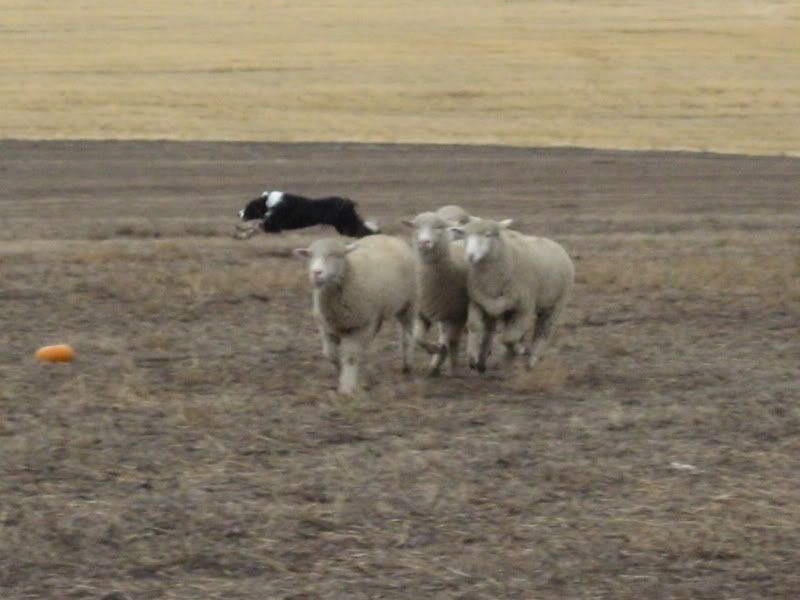 And a few random pictures:
Elizabeth Baker's Rye... he was quivering with excitement watching a run: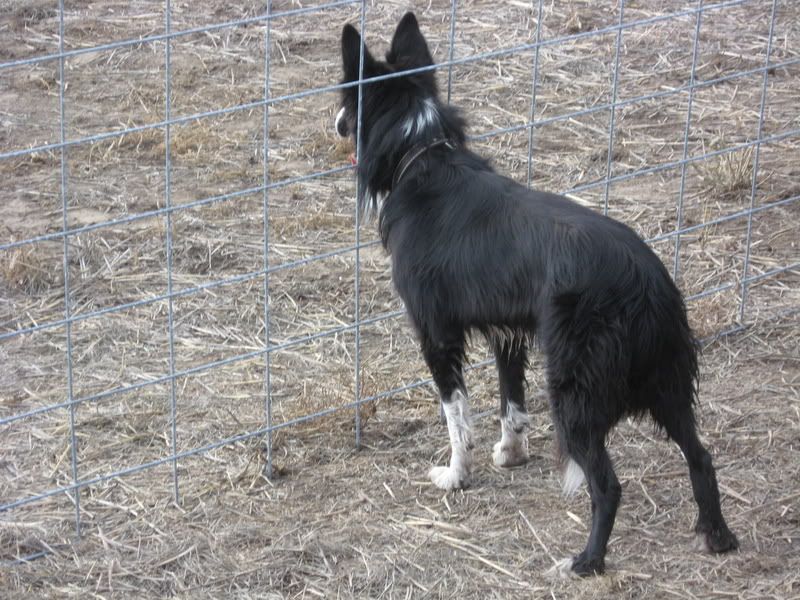 Rye again, on top of an ATV: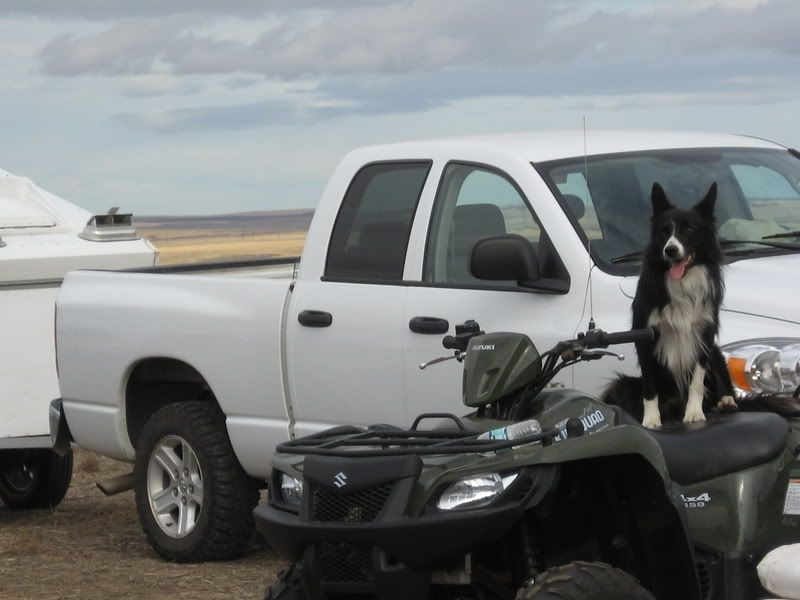 A kind of crappy photo of the winner, Karen Child's Jim:
After the trial was over, a woman (later identified as Lana Rowley), a kid, and a dog went out and collected the pumpkins that marked the shedding ring: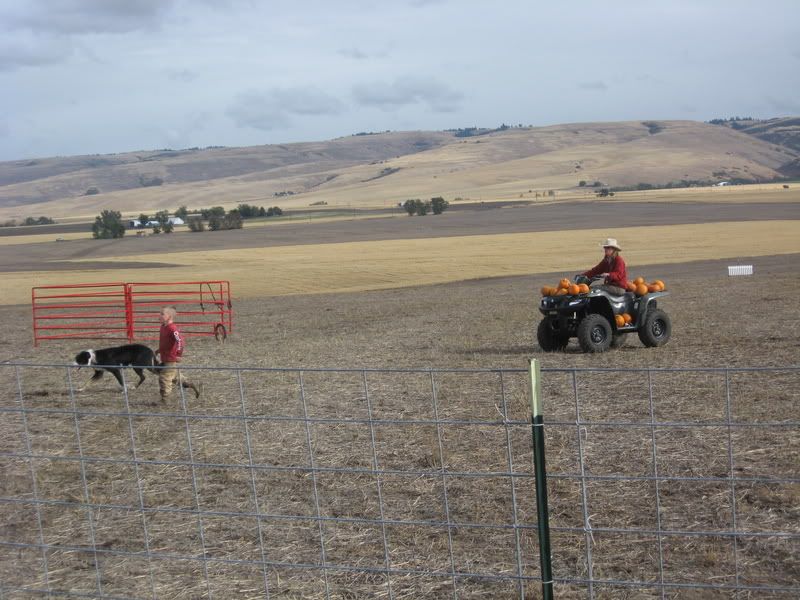 An obligatory photo of some sheep:
All the sheep, after the trial was over on Sunday: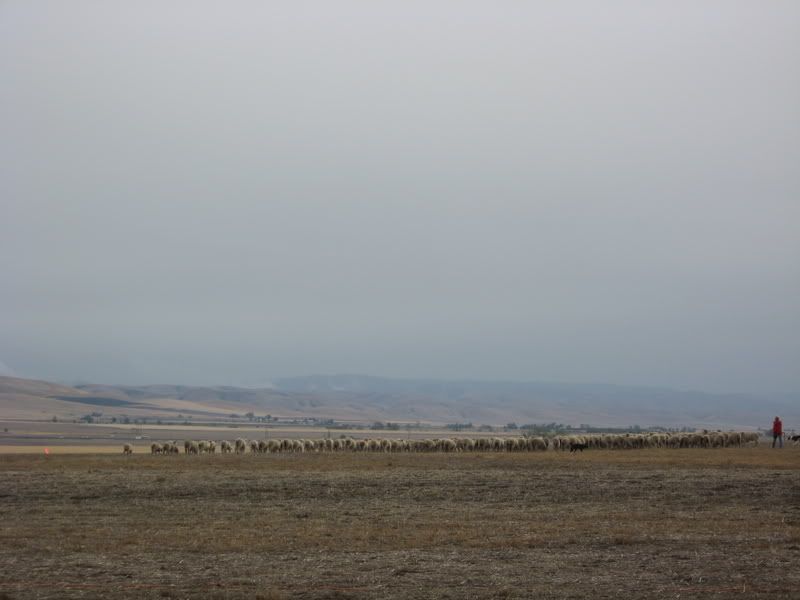 We stayed at the Red Lion hotel in Pendleton. It was a pretty decent room. Aside from a few awkward moments with the hotel maintenance staff, resulting in us being moved to a "dog friendly" room. But we did look pretty conspicuous traipsing down the hallway with like 6 Border Collies and 3 crates. Such is life.
Saturday night, Jodi, Katy, and I hung out with Katy's daughter, Cienna, and her boyfriend Preston. We went to an absurdly expensive, but more than halfway decent steak restaurant in downtown Pendleton, and then went to an awesome bar that clearly hadn't been updated since the 90's.... at least according to the sign on the door. I wish I would have gotten a picture of it. Now, by the time we got to the bar I was already 5 beers and 1 vodka and cran into my drunken cache. I don't really remember all I drank at the bar, but I know I started off with a double rum and diet. I was just drunk enough to think I needed a double :D. Several rounds of shots and a couple of hilarious games of pool later, we went back to the hotel to try and get some sleep before the finals that started at 8 AM Sunday morning.
All in all it was a really fun experience. I learned a TON this weekend, and want to do this more than ever! It's pretty much the coolest thing I've ever seen. I highly admire the amount of training and work that goes into becoming a strong Open competitor. I would love to be there someday.
I guess it's a good goal...
P.S. Dolphin sex.