Yeah, that's right, Cedar and I DO do other things besides herding! We are currently training in Obedience/Rally and Agility as well. Agility has kind of taken the backseat to obedience and herding because, well, I can't afford to pay for lessons right now, sadly. But I'm hoping to sign us up for a new set of classes in January! My goal for her is to have her ready to compete in Novice by June, because there is an agility show then that's not too far away. But we'll see... we have a LONG way to go!
At least we have been able to practice weaves and stuff like that, with my very limited supply of equipment.
Her fantastic weaves: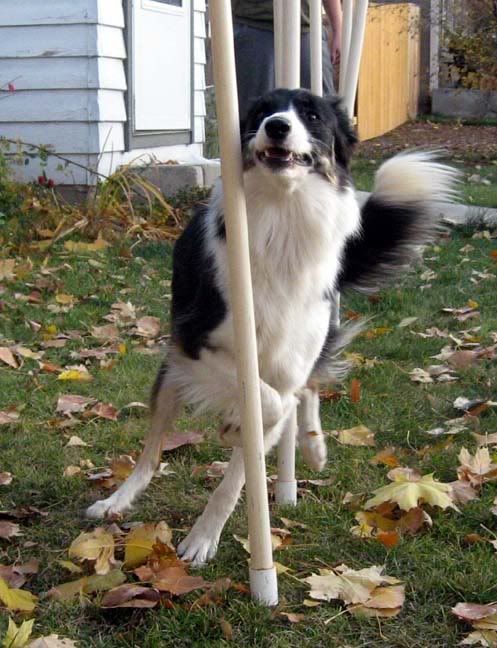 Obedience is going way better than I expected. Cedar is mentally so much more mature than she was even two months ago. I credit a lot of that to herding. But our heelwork is coming along awesome, and she's giving great attention and enthusiasm.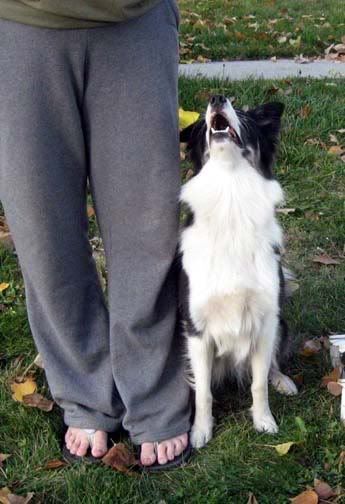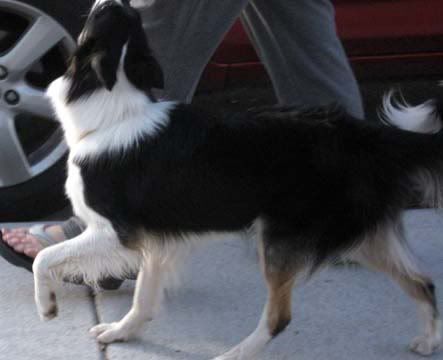 Her recall is great, and I even introduced her to the broad jump last week with great success.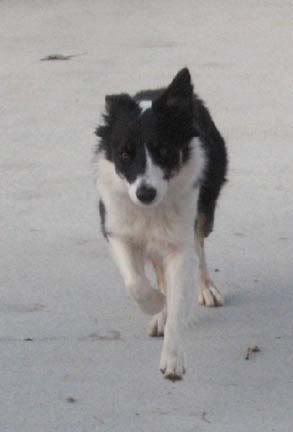 I am hoping to have her ready to compete for her CD title by either April or June. At this rate, she's doing fantastic!
Cedar is so fun to train and so enthusiastic... I'd love to try canine freestyle with her someday, too. She's getting to know tons of tricks!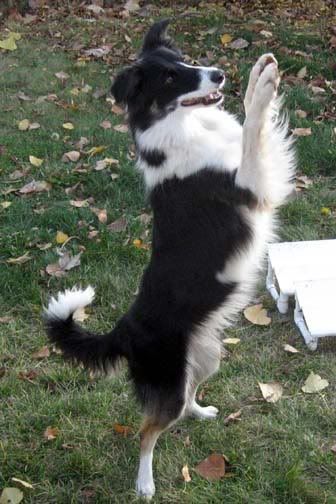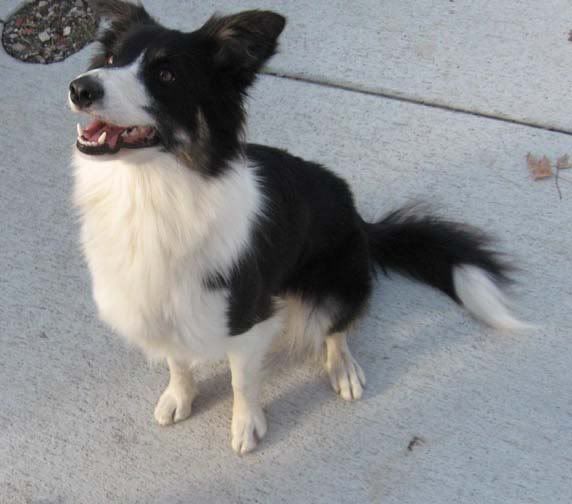 I'm getting a full set of competition utility articles for Christmas from J&J (thanks Mom!) so we can start working on more advanced scent discrimination stuff... cool!
I have a herding lesson today with Dianne, so I'll probably blog about that later, too.