Okay, so I really am terrible at keeping this thing up to date.
Cedar had her first match two weekends ago, and she did great! She took Best of Breed and behaved herself decently for never having anyone go over her before like a "show dog" :) However, I'm not quite certain that she has a big future as a show dog. Her movement is not great. I'm going to hold off on showing her until she's older and more mature, because I'm not really into wasting my money :)
But she is cute, huh?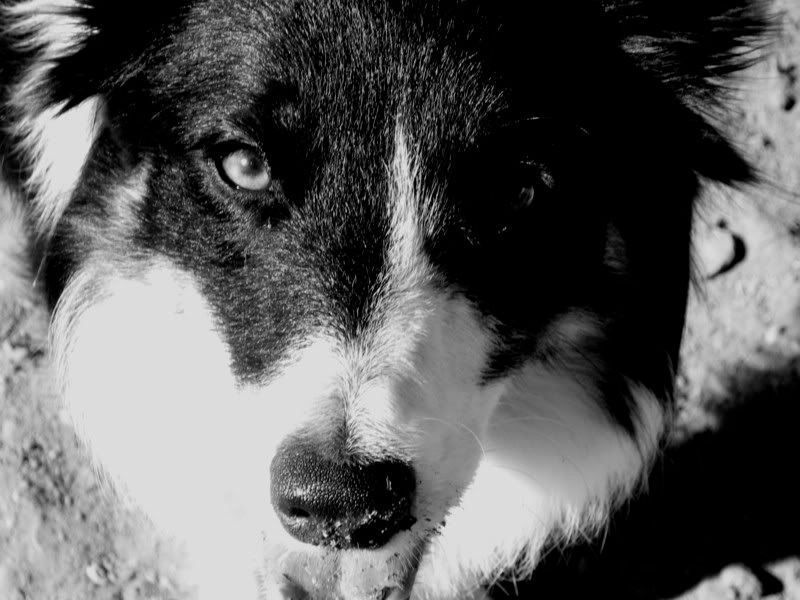 Cedar is now weaving 6 straight poles, which I'm really excited about! She is going to be a great agility dog, I'm certain! We've started a bit on threadles and more complicated jump sequences, and also working on accurate weave entries. I want to be ready for our next set of classes... whenever those will be.
Some of her weaves a few weeks ago, before she progressed to complete uprights:
We're also working on our trick repetoire... so far she knows:
Roll Over
Sit Pretty (Beg)
Peekaboo (go in between my legs)
Wrap (go around my right leg)
Turn (go around my left leg)
Back up
Crawl
Shake (left and right paw)
Wave (left and right paw)
Spin
Chorus-line kicks (lifts her paws corresponding with my feet)
We are working on:
Limp (walk w/ one foot off the ground)
Play Dead
Leg weaves
Bow
Speak
Herding is going well, too. Here's a video of one of our last lessons with Dianne:
Right now we are working on getting her behind her sheep instead of just wanting to circle, as well as building her confidence as we've had to correct her pretty hard several times. But my handling has improved drastically so that's helping things a lot!
Well that's all for now... I'll update more later!